Excellence in Cultural and Natural Resource Management Services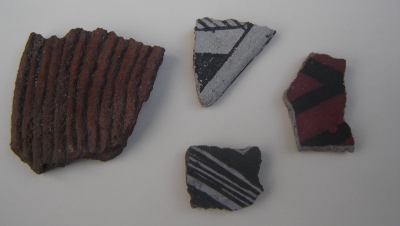 Four Corners Research employs an experienced, professional staff that has worked throughout the Southwestern United States on a full range of cultural resource projects, such as archaeological surveys, ethnographic surveys, cultural resources monitoring, archival research, cultural overviews, data recovery and management plans, research designs, MOAs, historic and prehistoric artifact analyses, testing for National Register of Historic Places eligibility, remote sensing, historic architectural documentation, human remains recovery, and archaeological excavations (testing and data recovery phases), site condition assessments, and damage assessments.
Archaeological investigations have been conducted for both the public and private sectors, including Big Bend National Park, New Mexico DOT, Arizona DOT, Public Service Company of New Mexico (PNM), Salt River Project, Lincoln National Forest, Cibola National Forest, Carson National Forest, Gila National Forest, Santa Fe National Forest, the Federal Communications Commission, Bureau of Reclamation, White Sands National Monument, White Sands Missile Range, Fort Bliss, the Bureau of Land Management, Mescalero Apache Tribe, and the Indian Health Services.
Since its establishment in 2001, Four Corners Research has successfully completed over 236 projects, many of them being surveys ranging in size from 20 to 50,000 acres.
Additionally, Four Corners Research has experience conducting testing and data recovery projects. Past excavation projects include Big Bend National Park, Texas; US Highway 70 in the Rio Ruidoso and Rio Hondo valleys, Lincoln County, New Mexico; US 64 near Lumberton, Rio Arriba County, New Mexico; testing and data recovery along the Sacramento River Road north of Timberon, New Mexico; and US 491 north of Gallup in McKinley and San Juan counties, New Mexico.
Review Senior Staff Profiles